History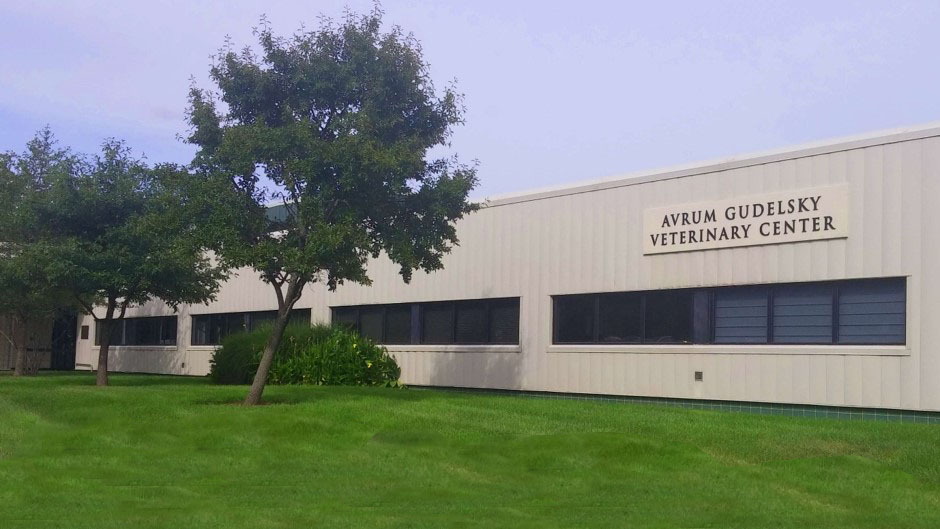 The University of Maryland's (UMD) Comparative Biomedical Sciences (CBSC), formerly Veterinary Medical Sciences (VMSC), Graduate Program is housed in the UMD College of Agriculture and Natural Resources and the UMD Graduate School. The program offers both Master of Science (MS) and Doctor of Philosophy (PhD) degrees in the academic fields of veterinary medical, biomedical, and comparative medical sciences. 

The Virginia-Maryland College of Veterinary Medicine is a leading biomedical teaching and research center and the in-state veterinary college for residents of Virginia and Maryland. Locations include the main campus in Blacksburg, Virginia, the Marion duPont Scott Equine Medical Center in Leesburg, Virginia, and the Gudelsky Veterinary Center in College Park, Maryland.

Our institution ranks in the top tier of animal and public health research centers in the nation. With the help of the Avrum Gudelsky Veterinary Center's state-of-the-art technology and facilities, our outstanding faculty, postdoctoral fellows, and graduate students are consistently making discoveries in the areas of virology, bacteriology, immunology, epidemiology, and vaccinology.

Established in 1978, the Virginia-Maryland College of Veterinary Medicine (VMCVM) is a dual-state professional school formed through a partnership of the land-grant universities Virginia Tech in Blacksburg and the University of Maryland in College Park. The VMCVM enrolls approximately 128 Doctor of Veterinary Medicine students, annually, and is a leading center for veterinary medical education and research.

The Avrum Gudelsky Veterinary Center, our College Park Campus, was the first building constructed as part of the VMCVM. The Center was named after Avrum Gudelsky, as a legacy of his dedication and interest in animal health and well-being, by the charitable efforts of his parents through the Avrum Gudelsky Foundation. The purpose of this foundation is to support the University of Maryland's research and services in veterinary medicine.

We are committed to providing excellent educational programs, conducting innovative research, and serving as a catalyst for the dissemination of new knowledge in fields related to infectious diseases with global impact.