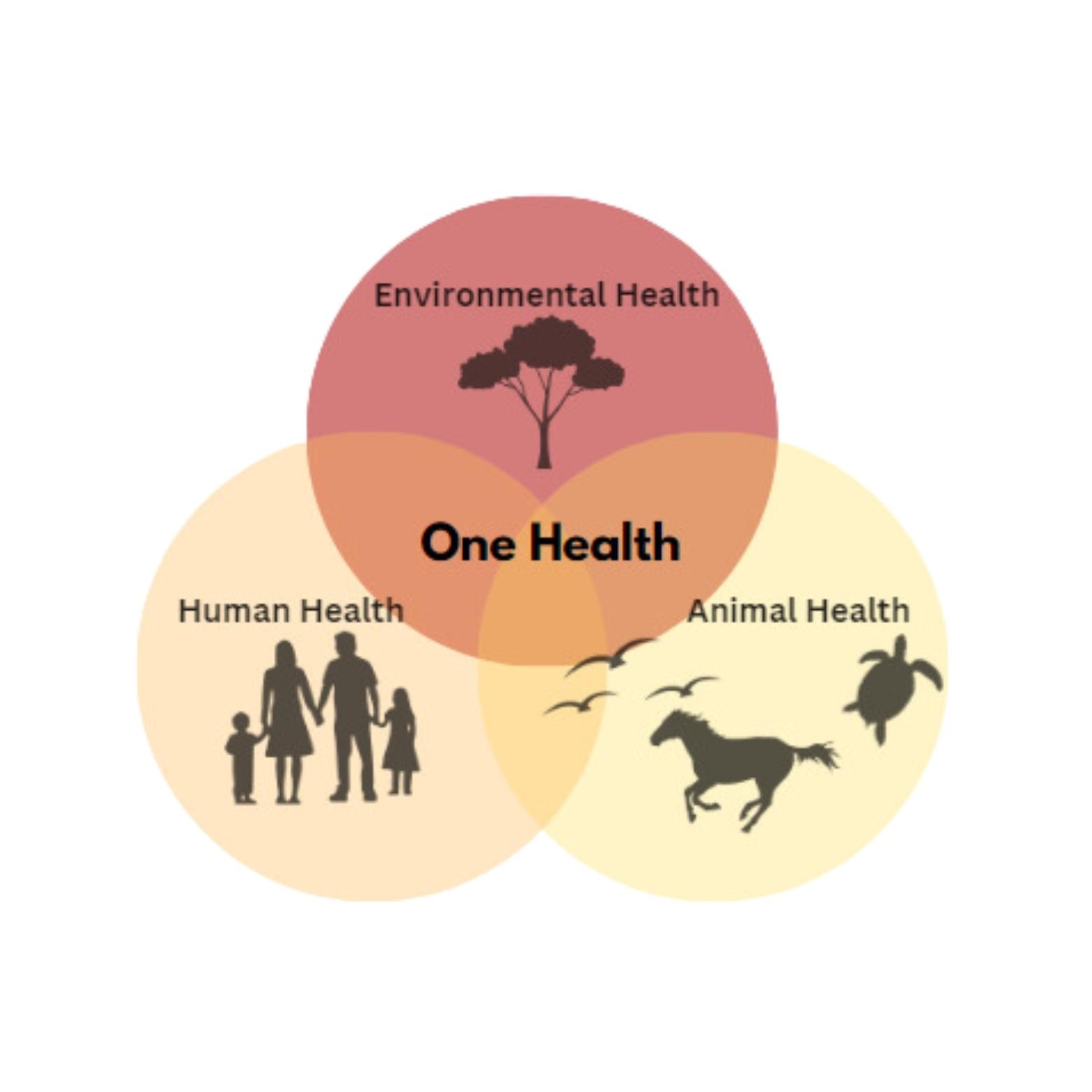 One Health refers to a comprehensive approach to achieving optimal health for humans and animals by addressing the interface of human, animal, and environmental health. The concept was developed in response to the emerging and reemerging zoonotic diseases that spread among people, animals, and the environment. Common One Health issues include vector-borne, food-borne, and water-borne diseases, antimicrobial resistance, and other zoonotic diseases. Multiple governmental and non-governmental organizations worldwide support the One Health objectives, including CDC One Health Office, One Health Commission (OHC), One Health Initiative, One Health Platform, The FAO-OIE-WHO collaboration, and others. International One Health Day was initiated in 2016 and is officially celebrated worldwide on November 3 every year.
Our research targets One Health by focusing on zoonotic infectious diseases, including but not limited to tick-borne Lyme disease, Leptospirosis, Rocky Mountain spotted fever (RMSF), and encephalitis; mosquito-borne Zika virus disease; food- and water-borne hepatitis E and enterovirus infections; tsetse fly-borne African trypanosomiasis or sleeping sickness; avian influenza, COVID-19, and infections by antimicrobial-resistant bacterial pathogens. The research areas include vector and pathogen biology, host-pathogen interactions, host defense and immune responses, pathogenesis, diagnostics, antimicrobial and antiviral drugs, molecular epidemiology, therapeutic strategies, and vaccine development. We collaborate with research scientists on campus, other institutions, and stakeholders to decipher the mechanism of disease transmission and pathogenesis and develop novel strategies to control and prevent the diseases. 
The ultimate goals of our One Health research are to prevent outbreaks of Zoonotic diseases, improve food safety, reduce infections by antimicrobial-resistant germs, and improve human and animal health worldwide. In collaboration with our collaborators and stakeholders, our One Health program will continue to grow by addressing the interface of humans, animals, and ecosystems. It ultimately will contribute to achieving optimal health for both humans and animals.