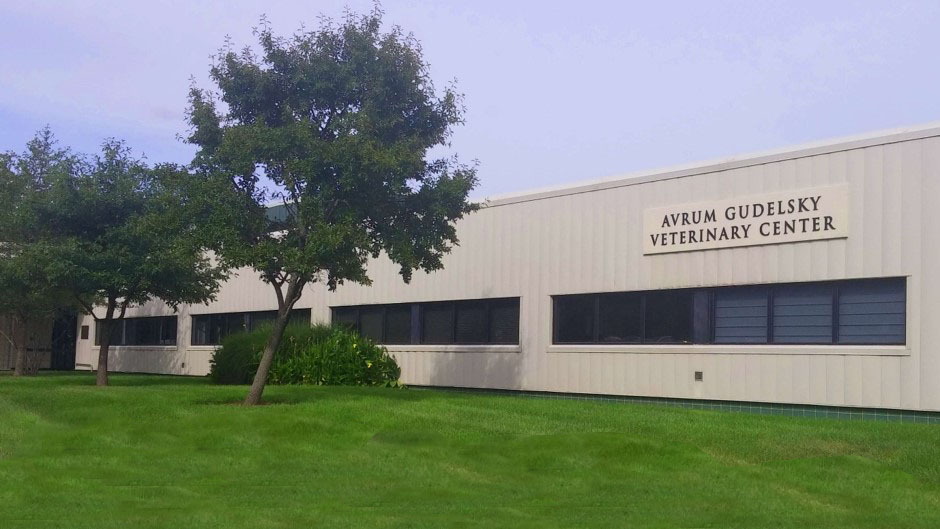 Facility 
The Avrum Gudelsky Veterinary Center is home to both the Virginia-Maryland College of Veterinary Medicine (VMCVM) and the College of Agriculture & Natural Resources' Department of Veterinary Medicine. Located at the University of Maryland, College Park campus, the Center lies in the heart of the state's thriving biotechnology community in close proximity to some of Maryland's major university research campuses and government laboratories, including the USDA Beltsville Agriculture Research Center, the National Institutes of Health, and Walter Reed Armed Forces Institute of Pathology.
The center contains 32,000 square feet of research and support laboratories and animal care facilities. Approximately 18,000 square feet of space comprises Biological Safety Levels 2, 2+, and 3+ for laboratory animals and avian species. The animal facility includes 25 animal rooms, 4 procedure rooms, and 2 animal support rooms. Animal rooms are equipped with individually ventilated cages (IVC) for rodent species as well as cages and isolators for other animal species.  Procedure rooms are fully equipped with biosafety cabinets, anesthesia machines, and CO2 euthanasia systems. Research laboratories are fully furnished with state-of-the-art equipment for molecular biology research, including cell culture facilities, a confocal microscope, a fluorescence-activated cell sorter, and a sophisticated electron microscope suite.
Contact our Facilities Manager: Yonas Araya at yoni@umd.edu or (301) 314-6161.
Additional Information:
Animal Room Reservation Form  Animal Ordering Form