VA - MD  COLLEGE  OF VETERINARY MEDICINE  Maryland Campus Present One-Health Seminar Thursday, March 5, 2020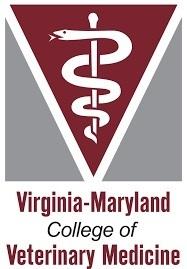 Dear Colleagues,
Virginia - Maryland College of Veterinary Medicine, College Park Campus is happy to announce our Spring series of seminars, Thursday, March 5, 2020 at 11:00 AM.  This will take place in the Seminar Room (#1216) Avrum Gudelsky Veterinary Center, 8075 Greenmead Drive, College Park, MD. 
The guest speaker is Dr. Emmanuel  Mongodin is an Associate Professor in the Institute for Genome Sciences, Department of Microbiology and Immunology at the University of Maryland School of Medicine
He will present a seminar entitled "Gut microbiota, inflammation & host immunity: an immunological trifecta that determines organ transplant outcomes." 
Please contact Judy Knight ( 301-314-6833 ) for more information about the seminar and/or direction